Galactic News Feed – 4/10/15
The Logan's Run remake is pulling a gender switch and will feature a female lead
By changing the lead's gender from male to female, is Warner Bros. trying to capitalize on the current trend of female-led genre movies? You betcha. With The Hunger Games and Divergent, Hollywood is realizing that franchises featuring a strong female lead can be lucrative, and Warner Bros. wants a piece of the action cake.
Read more at this link http://www.blastr.com/2015-4-8/logans-run-remake-pulling-gender-switch-and-will-feature-female-lead
Asteroid Early-Warning System for Potential Impacts Makes Progress
Being developed by the University of Hawaii and funded by NASA. The project is dedicated to providing a one-day warning in the event of a potential  30-kiloton "town killer" asteroid strike; a week's warning for a 5-megaton "city killer"; and three weeks' notice for a potential 100-megaton "county killer" impact.
Read more at this link http://www.space.com/29012-atlas-asteroid-warning-system-progress.html
Video of mysterious black ring hovering in Kazakhstan skies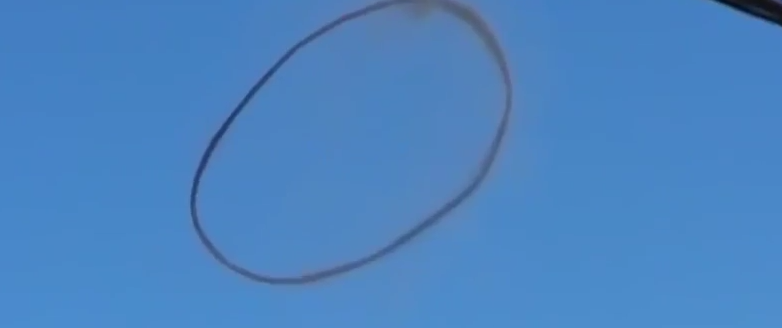 One viewer speculated it was an extra-terrestrial ship, another commentator stated that it was a vortex ring or smoke ring, formed in the atmosphere by a rising mass of warm air, which is also called a thermal microburst.
Read more at this link http://www.ibtimes.co.uk/video-mysterious-black-ring-hovering-kazakhstan-skies-sparks-rumours-ufo-sighting-1495117
Irwin Allen's original Lost In Space series scores a deluxe 18-disc Blu-ray set
This collection will showcase all 83 episodes in sparkling HD with a galaxy of special features, including new on-camera cast interviews, screen tests, the un-aired extended pilot, an artwork gallery, the 1973 animated special, documentary featurettes, archival footage from creator Irwin Allen's personal collection, TV spots and loads more.
Read more at this link http://www.blastr.com/2015-4-9/irwin-allens-original-lost-space-series-scores-deluxe-18-disc-blu-ray-set