Galactic News Feed – 5/4/15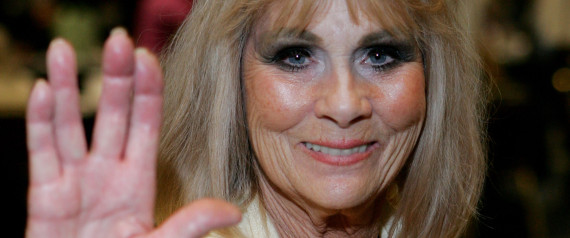 As news of Whitney's passing spread Sunday, many "Star Trek" fans praised the actress for her on-screen talent, and remembered harboring "TV crushes" on the blond beauty. She was "one of the great women of Trek," TrekMovie.com tweeted. Co-star Shatner wrote that Whitney "was a constant shining smile."
Read more at this link http://www.huffingtonpost.com/2015/05/03/grace-lee-whitney-dead-star-trek_n_7201814.html
Blue Origin just posted highlights from their first test rocket launch and it's pretty damn cool. The New Shepard vertical takeoff, vertical landing spacecraft blasted off and reached a height of 58 miles before separating from its rocket and parachuting back to Earth.
Read more at this link http://sploid.gizmodo.com/video-the-first-flight-of-blue-origins-cool-new-suborb-1701283196
Scientists and doctors investigating the sleeping sickness could not agree on a cause, although some speculated that it's due to radon and other gases leaked from secret uranium mines in the area dating back to the days of the Soviet Union that were closed in the 1990s.
Read more at this link http://mysteriousuniverse.org/2015/05/people-in-sleepy-village-of-the-damned-wake-up-craving-sex/
Vanity Fair brought photographer Annie Leibovitz to set to photograph The Resistance (the new name for the Rebels) and the First Order (the new name for the Empire.)
Read more and watch a behind the scenes video at this http://io9.com/new-star-wars-photos-reveal-the-villain-a-space-pirate-1701996876
The Get to Work expansion contained a bug that started a more than usual amount of alien abductions. Alien abduction is an intentional feature, but they weren't supposed to start happening all over the place. Once that started, male Sims suddenly started getting pregnant right and left, through no control from the players.
Read more at this link http://www.themarysue.com/male-pregnancies-sims-4/