The Splash Page Blog – May 12th 2015
On this edition of The Splash Page Blog; Trailer for the new show Lucifer, could Constantine be coming to CW, Rosario Dawson will be in other Netflix shows, Marc Guggenheim interested in #SaveConstantine with a crossover, and Agent Carter heading to LA.
Fox Reveals Trailer For Lucifer.
Lucifer is the Vertigo Comic about the Original Fallen Angel. The character is created by Neil Gaiman and Sam Keith. The show, which will air on Fox in 2016, will focus on Lucifer, "who is bored and unhappy as the Lord of Hell and resigns his throne and abandons his kingdom for the beauty of Los Angeles, where he gets his kicks helping the LAPD punish criminals." Californication creator Tom Kapinos will pen the script and executive producing the pilot and Len Wiseman will direct the pilot as well. Jerry Bruckheimer and Jonathan Littman will also serve as executive producers. Jerry Bruckheimer Television's KristAnne Reed is on board as a co-executive producer, as well. It was announced that Tom Ellis will portray the main character in the series, Lucifer Morningstar
Daredevil's Rosario Dawson will cross over to other Marvel shows on Netflix
Apparently we're going to see a lot more of Claire Temple in Marvel's Netflix universe of shows.
The medical worker played by Rosario Dawson during the first season of Daredevil — a hybrid of the comics' version of Claire and the character known as Night Nurse — will return for a second season of the hit Netflix/Marvel series. But according to The Wrap, the actress has also struck a deal with the two companies that will allow her to appear on other upcoming Marvel shows as well.
Here's what Jeph Loeb, head of Marvel Television, had to say:
"After working with Rosario in the first season, we knew instantly that we had to have her back for our second. Claire Temple proved a fan favorite in Season 1, and we can't wait for fans to see all the plans we have for her next."
Read more at this link: http://www.blastr.com/2015-5-12/daredevils-rosario-dawson-will-cross-over-other-marvel-shows-netflix
Agent Carter To Air During S.H.I.E.L.D. Hiatus & Take Place In Los Angeles
At today's upfront presentation, ABC revealed new details about the second season of Agent Carter.
Agent Carter will once again fill Agents of S.H.I.E.L.D.'s time slot while the latter series is on mid-season hiatus. This season, Agent Carter will be heading to west coast as she relocates in Los Angeles.
Read more at this link: http://comicbook.com/2015/05/12/agent-carter-to-air-during-s-h-i-e-l-d-hiatus-take-place-in-los-/
Arrow's Marc Guggenheim Is Absolutely Interested In Constantine Crossover
Ever since the start of Arrow's third season, fans were allowed a peek behind the curtain of how magic works in that universe. With mystical items like the Lazarus Pit, and characters like Ra's Al Ghul, it has become clear that Team Arrow has it's hands full. But what if Oliver had some help from another corner of the televised DC Universe?
Ever since Constantine was on the rocks, fans began to salivate on the thought of John Constantine crossing paths with Oliver Queen. Not to mention, with Arrow star Stephen Amell stoking the fan flames by declaring he'd do whatever he could to keep the show around, including guest starring on the show, the anticipation has reached a fever pitch.
Read more at this link: http://comicbook.com/2015/05/12/arrows-marc-guggenheim-is-absolutely-interested-in-constantine-c/
Constantine Fans Rally To Encourage The CW To Pick Up The Show
NBC might have passed on bringing back Constantine for a second season, but the show still has a devoted fan base that hopes the series will find life elsewhere. In particular, Constantine fans are targeting The CW, hoping that CW executives will see Constantine as a match made in heaven for their network.
At Wizard World Philadelphia Comic Con, Arrow star Stephen Amell also voiced his strong support for Constantine. Amell said, "I just think that it deserves an opportunity. I really do." Amell also pointed out how Constantine is an expert on the Lazarus Pit, which is a part of Arrow.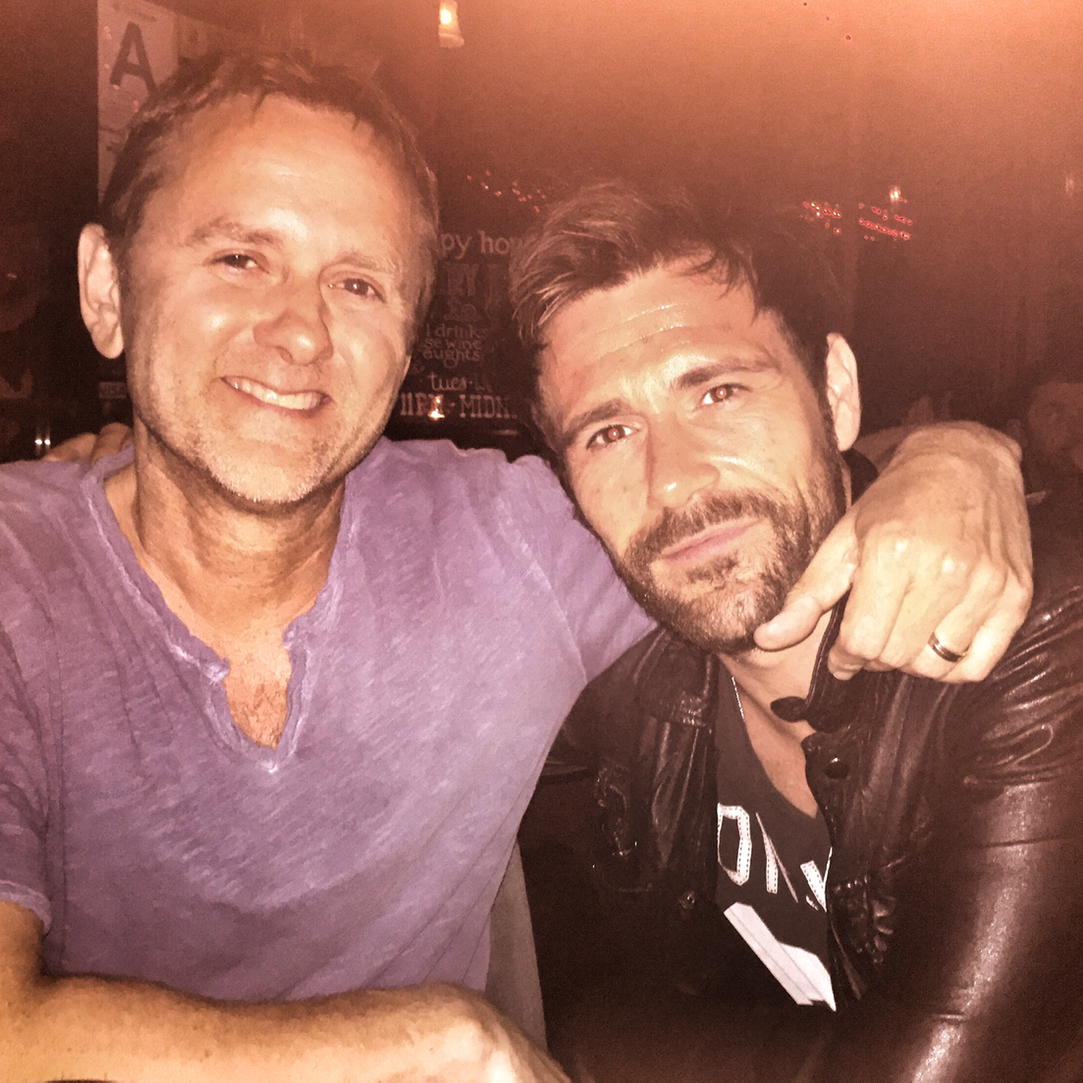 Read more at this link:  http://comicbook.com/2015/05/12/constantine-fans-rally-to-encourage-the-cw-to-pick-up-the-show/
Gregor Sprague is the Co-Creator/Host/Producer of the Elsenerds Network (Elsenerds.com) and you can follow him on Twitter (@ThatGregor)