Galactic News Feed – 6/8/15
Nichelle Nichols hospitalized after stroke: 'Star Trek' star already on the mend
from Examiner
George Takei, one of her co-stars from the series, gave an update on her condition at The Tony Awards, according to Variety on June 7. The actor spoke about his friend on the red carpet for the event, and he said that she was "resting comfortably."
The good news about Nichols is she was able to respond to his message and thank him for the good thoughts he sent her way on her own Facebook on Sunday. She said, "Thank you George Takei. I'm going to get to go home soon."
Read more at this link http://www.examiner.com/article/nichelle-nichols-hospitalized-star-trek-star-sends-thanks-after-minor-stroke
This 40W Homemade Laser Shotgun Is Pure Insanity
from Gizmodo
The terrifying death machine was built by YouTuber styropyro, who has a long and detailed history of messing around with lasers. This particular rig uses eight 5W lasers, mounted with parallel beams onto a giant heatsink, and powered with a big-ass battery. The result is a fairly legit laser gun, capable of bursting balloons and setting fire to pieces of wood.
To put the 40 watts of laser power in perspective: the most powerful laser you can buy off the shelf is 0.005 watts; the US Navy's prototype laser cannon, powered by a warship and capable of shooting down drones, is 30,000 watts.
Read more at this link http://gizmodo.com/this-40w-homemade-laser-shotgun-is-pure-insanity-1709747545
'Guardians of the Galaxy's' Nicole Perlman to Rewrite Sci-Fi Movie 'Wool' for 20th Century Fox
from The Wrap
Based on the high-concept novel by Hugh Howey, "Wool" is a futuristic tale where Earth's air is no longer breathable and the world's last community lives underground in a giant silo.  Ridley Scott is producing the film adaptation via his company Scott Free.
Perlman is rewriting the script by J Blakeson ("The 5th Wave") before the producers take the project out to directors, as no one is attached at this time. "Wool" was one of Hollywood's hottest projects when 20th Century Fox acquired the property in a heated bidding war back in 2012.
Read more at this link http://www.thewrap.com/guardians-of-the-galaxys-nicole-perlman-to-rewrite-sci-fi-movie-wool-for-20th-century-fox-exclusive/
NASA debunks September doomsday claims
It seems that not a year goes by without someone somewhere proclaiming that the world is about to end. This year it's the prediction of a collision between the Earth and a large comet. Conspiracy theorists have even suggested that world governments are already well aware of the threat and that they are deliberately keeping quiet about it to avoid causing a panic.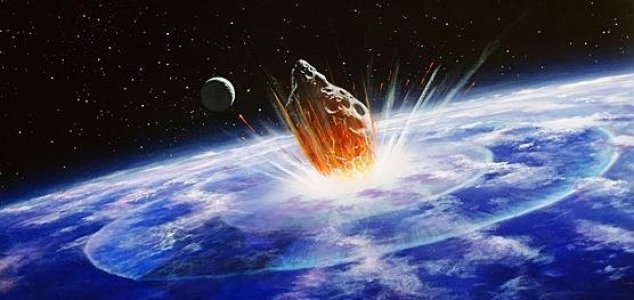 Astronomers however have been quick to point out that no such comet actually exists. "NASA knows of no asteroid or comet currently on a collision course with Earth, so the probability of a major collision is quite small," said a NASA spokesman. "In fact, as best as we can tell, no large object is likely to strike the Earth any time in the next several hundred years."
Read more at this link http://www.unexplained-mysteries.com/news/282359/nasa-debunks-september-doomsday-claims
Women Dominate The 2015 Nebulas
from iO9
The Science Fiction and Fantasy Writers of America honoured the best of 2014 over the weekend at a ceremony in Chicago.
The best novel went to Annihilation by Jeff VanderMeer.   Yesterday's Kin by Nancy Kress got the trophy for best novella.
Read more at this link http://io9.com/women-dominate-the-2015-nebula-awards-1709630982
LightSail Spacecraft Wakes Up Again, Deploys Solar Sail
from Space.com
The Planetary Society's cubesat overcame a battery problem — the second glitch it suffered after launching to Earth orbit last month — and deployed its solar sail June 7th.  The team hopes to get an image from LightSail down on the ground soon.
Solar sails allow spacecraft to harness the miniscule but continuous push imparted by photons streaming from the sun. This propellant-free propulsion strategy holds great promise, potentially allowing spacecraft to cruise around the solar system cheaply and efficiently, proponents say.
Read more at this link http://www.space.com/29588-lightsail-spacecraft-deploys-solar-sail.html