Galactic News Feed – 6/15/15
In the latest news from the world of sci-fi, science, strangeness and stuff; one more Discworld book, that probe comes back to life, a galaxy far, far away on your face, one of the Wayward Pines mysteries revealed, and self-building bridges.
Forthcoming Discworld novel will be the last in Terry Pratchett's beloved series
from Blastr
The author's daughter, Rhianna, has announced that the book, titled  Shepherd's Crown (which was pretty much complete at Pratchett's passing) will be the last official entry in the series. She said she does not intend to continue the series herself (Rhianna is an accomplished writer on her own) or allow any other writers to add installments to the official canon.
Though the main series is winding to a close, Rhianna noted she will likely be involved with any potential adaptations or spinoffs (i.e. videogames, etc.) to ensure her father's legacy isn't affected.
Read more at this link http://www.blastr.com/2015-6-12/forthcoming-discworld-novel-will-be-last-terry-pratchetts-beloved-series
After Seven Months, Philae Has Woken Up!
from iflscience
The European Space Agency's lander has woken up, albeit for just eighty-five seconds.  The ESA put Rosetta into orbit around comet 67P/Churyumov-Gerasimenko, followed by the first ever landing of a spacecraft on a comet's surface.  Philae collected hugely valuable data over the next 60 hours. Unfortunately however, its batteries ran out. Philae was designed to replenish itself with solar power, but it landed in what was suspected to be the shadow of a crater rim.
Comets have seasons too, and if Churyumov-Gerasimenko's tilt turned Philae's location towards the sun it would get more hours of light in a day. Moreover, solar intensity is increasing as the comet approaches the sun. Finally, since comets sublime away as they reach the inner solar system, the inconvenient ridge doing the shadowing might shrink.
Read more at this link http://www.iflscience.com/space/philae-wakes
Star Wars Virtual Reality Introduced by ILM and Lucasfilm
from Collider
The company has announced the creation of ILMxLab, a new division devoted to developing, exploring, and creating virtual reality experiences for the Star Wars universe, with a target release date timed to the debut of Star Wars: The Force Awakens this December.
The department is testing a variety of iPad and Oculus Rift-based technologies to fully immerse fans into the world of Star Wars. Their reach is pretty much infinite, as they aim to develop "virtual reality, augmented reality, real-time cinema, theme park entertainment and narrative-based experiences for future platforms."
Read more at this link http://collider.com/star-wars-virtual-reality-introduced-by-ilmxlab-in-new-video/
Chickies Rock: Vortex of Weirdness
In the 1940s, a group of coworkers went to picnic at this quartzite rock formation in Lancaster County, PA and when a few of them left to go get water, they ran into one of the most hideous sights imaginable. In their path stood a figure perhaps as much as 16 feet tall with no arms or legs, its head bandaged and knives sticking out of its body.
There are reports of Bigfoot sightings, but also albawitches, which are said to be 4-foot tall little beings that inhabit the area.  This is only a small amount of the history of this area which also includes murders, missing people, sightings of other creatures and ghostly figures, lights and more.
Read more at this link http://www.ghosthuntingtheories.com/2015/06/chickies-rock-vortex-of-weirdness.html
Wayward Pines Reveals The Utterly Insane Truth On A Bombshell Episode
from iO9
Buckle up, because we've arrived at the episode entitled "The Truth," and indeed, a lot is finally revealed about the mysteries of Wayward Pines. But just because we know everything doesn't mean we have any clue about what's going to happen next. Spoilers follow!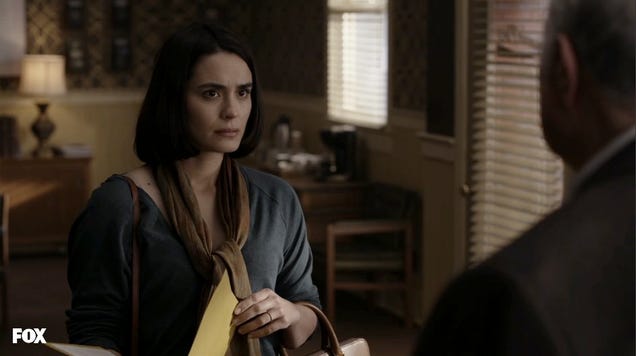 As we open, Ethan's still skulking through the dark forest that surrounds Wayward Pines, ostensibly going to Boise for help. But he's not alone out there, and all the bullets in his backpack arsenal aren't enough to frighten the strange beasts that are tracking his movements.
Read more at this link http://io9.com/wayward-pines-reveals-the-utterly-insane-truth-on-a-bom-1710767916
Robots to build 3D-printed bridge across Amsterdam canal
from RT
The robots will be printing in steel, using special arms that heat up the metal to 1,500° C (2,732° F) before welding the structure, resulting in a strong and durable pedestrian bridge.  Those behind the project hope the entire process will take place on-site, with the robots creating their own rail supports as they go along – allowing them to move across the water as they build the bridge.
While the project is noteworthy on its own, it could lead to much bigger things, marking the beginning of on-site, 3D printed infrastructure projects.
Read more at this link http://rt.com/news/267253-3d-bridge-robots-amsterdam/