The SciFi Geeks Sheet – 6/30/15
Justin Lin's VERY important Tweet.   A certain film franchise could be back on the small screen and, a sc-fi book that draws on the mystery of ancient aliens.
Star Trek 3 director shares title, first pic
From USA Today
On Monday evening director Justin Lin tweeted out a picture of a vintage-looking Starfleet badge with the caption "Let the next Starfleet voyage begin!" with the title "Star Trek Beyond" hashtagged, as well as "#LLAP," a nod to the late Leonard Nimoy's classic line, "Live long and prosper."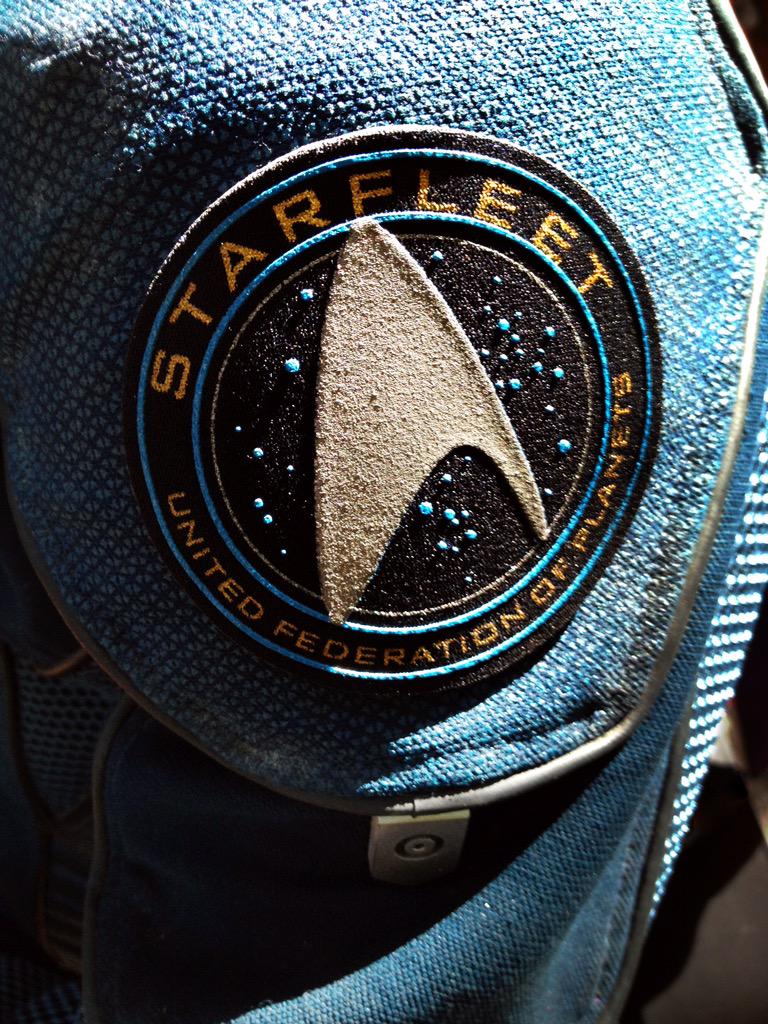 Star Trek Beyond will be a follow up to J.J. Abrams' Star Trek and Star Trek: Into Darkness. Details on the movie's plot are scarce, but the film has begun production in Vancouver and will hit theaters next July.
Read more at this link http://www.usatoday.com/story/life/movies/2015/06/30/star-trek-3-beyond-justin-lin-first-picture/29502195/
Terminator TV show is being developed
From Express
While addressing the media at a recent press event, Skydance Productions CEO David Ellison said: "It's something that we're developing as we speak."  He continued on by saying; "The dream for us would be to be able to obviously make films, television shows, we have a video game with Glu, comic books, and they all should be standalone experiences,"
David continued: "If you just watch the movies or if you just watch a television show, it's a complete experience. But if you are the kind of fans that we are over this material, and you watch all of it collectively, it all interweaves to feel like a larger universe that you can experience if you're a huge fan of Terminator or any of the other franchises that we're fortunate to work on, that's really when you talk about the future of Skydance, one of the things that we really want to be a part of building."
Read more at this link http://www.express.co.uk/entertainment/tv-radio/587798/Terminator-TV-Emilia-Clarke-Lena-Headey-Sarah-Connor
New Book 'The Outworlds: War Torrent' by Daniel P. Douglas Mixes Military, Metaphysical Science Fiction
From Publishers News Wire
The first book in "The Outworlds," series of science fiction adventures is set in the early twenty-fourth century at the fringe of human civilization. Although "War Torrent" steps outside that timeline, its prequel events, characters, and technology will have a major influence on the series continuing storyline.
This science fiction book draws on the mystery of ancient aliens, in particular, reptilian humanoids, and related conspiracy theories about their alleged, past involvement with humans and possible engineering of our genes. It's also a military science fiction story with metaphysical and spiritual components.
Read more at this link http://publishersnewswire.com/2015/06/29/new-book-the-outworlds-war-torrent-by-daniel-p-douglas-mixes-military-and-metaphysical-science-fiction-with-alien-conspiracies-PNW3560_174109.php/