The SciFi Geeks Sheet – 7/15/15
In today's sci-fi related news; the Enterprise like you've probably never seen it, The Last Starfighter coming to really small screens, and at least one more year in the Tardis.
Watch the cast of Star Trek Beyond (including Idris Elba!) pitch a walk-on role for charity
From Blastr.com
Chris Pine, Zoe Saldana, John Cho, Idris Elba, Simon Pegg, Zachary Quinto, Karl Urban, Anton Yelchin got together to stroll around the set of the Enterprise to tell fans all about their favorite charities. Paramount Pictures, along with producer J.J. Abrams, have teamed up with the charity platform Omaze to raise money for nine charities. A $10 donation will get you in the running to win a trip to the set to hang out with the cast, plus a walk-on role in the movie.
In case you missed the list of charities during the video they are; Charities include Brave Beginnings, Camp Sunshine, Direct Relief International, Heaven Homes,KidsCan, Koreatown Youth & Community Center, Make-A-Wish, Time Is Precious, and St. Jude Children's Research Hospital.
More at http://www.blastr.com/2015-7-14/watch-cast-star-trek-beyond-including-idris-elba-pitch-walk-role-charity
The Last Starfighter TV Spinoff with Virtual Reality Scenes in the Works
From Variety
Writer Jonathan Betuel is in early development with Los Angeles-based Surreal.TV on "The Starfighter Chronicles," which wouldn't directly continue the original story, which catapulted a teenage video-game fan into outer space to fight in an interstellar war. Instead, it's a serialized story about alien law enforcement.
While most of it is meant to be viewable on plain old TVs, it would also feature special scenes that break the frame, allowing viewers equipped with virtual reality headsets to look around and explore the inside of a spaceship or immerse themselves in an alien firefight.  It's not even clear yet whether a traditional cable network would be willing to pick up a show that plays out partially in VR.
Read more at http://variety.com/2015/digital/news/the-last-starfighter-tv-reboot-with-virtual-reality-scenes-in-the-works-exclusive-1201539455/
Doctor Who just got a 10th series
From Digital Spy
News of the show's renewal was hidden away on page 32 of the BBC Worldwide Annual Review.  Matters listed as under review in the past year include "investments in The Musketeers S3 and Doctor Who S10″.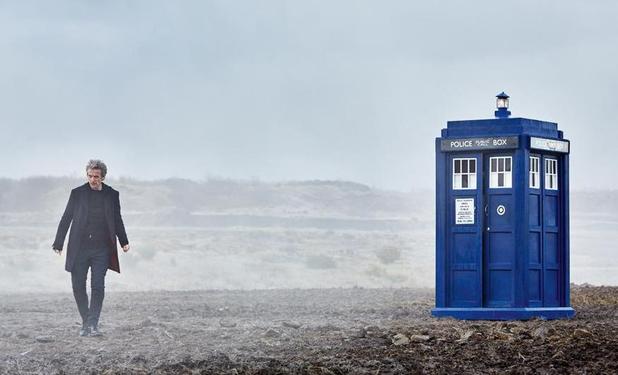 Image courtesy of Digital Spy
We've known since February that The Musketeers would be returning, but this is the first official confirmation of more Doctor Who – to air presumably in 2016. Series nine of Doctor Who – starring Peter Capaldi and Jenna Coleman – will launch September 19th.
Read more at http://www.digitalspy.co.uk/tv/s7/doctor-who/news/a658399/doctor-who-just-got-a-10th-series-and-you-probably-missed-it.html