The SciFi Geeks Sheet – Star Wars News Vol. 1
Star Wars: The Force Awakens Poster Revealed
At its D23 Expo today, Disney unveiled the artwork by Artist Drew Struzan, who famously created the most iconic posters for the original Star Wars and Indiana Jones trilogies (among others.)  This first official poster prominently features Finn, Rey, Kylo Ren, and Han Solo. It also confirms that Finn will indeed be a Jedi (or at least wield a lightsaber) in the film.
Source: IGN
Star Wars: Rogue One cast photo unveiled as filming begins
Disney president Alan Horn announced today that the first Star Wars spinoff, titled Rogue One(and from the new logo above, it seems to now be called Rogue One: A Star Wars Story), started filming last week under the direction of Gareth Edwards, who delivered a brief video greeting from the set before a photo of the principal cast was flashed on the screens at the D23 Expo.
Source: Blastr
Disney Is Adding A Massive 14 Acres of Star Wars To Its Theme Parks
CEO Bob Iger just announced at the D23 Expo that they are making not one, but two, full-on Star Wars-themed lands at their theme parks. One at Hollywood Studios in Orlando and one at Disneyland in Anaheim, marking their largest single land park expansions ever.
At 14 acres wide, the parks will transport fans to a whole new Star Wars planet (which, from the images, looks a lot like Naboo)—and every inch of it will be from the series' mythos. Everything will tie in. There will be cantinas operated by aliens, and all that good stuff.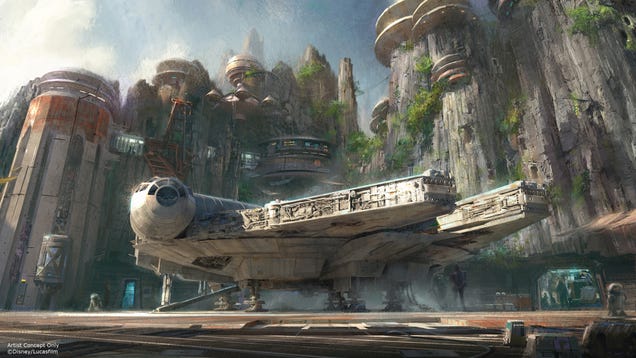 As for the rides, there will be two major ones. One will let fans fly the Millennium Falcon on a secret mission, the other will place them in between a fight with the First Order and the Resistance.
Source: iO9
'Jurassic World' director Colin Trevorrow to direct 'Star Wars: Episode IX'
The news was announced at the D23 Expo today by Walt Disney Studios chairman Alan Horn.
According to the official press release; While production won't begin for a few years, Trevorrow is heading to Lucasfilm this year to begin working with artists and his fellow Star Wars directors. "Colin is someone I've been interested in working with ever since I saw 'Safety Not Guaranteed,'" says Lucasfilm President Kathleen Kennedy. "The power of that film paired with the enormous success of 'Jurassic World' speaks volumes about his abilities both as a storyteller and skilled filmmaker. We are thrilled to have such an incredible talent as Colin join our family and step into the Star Wars universe."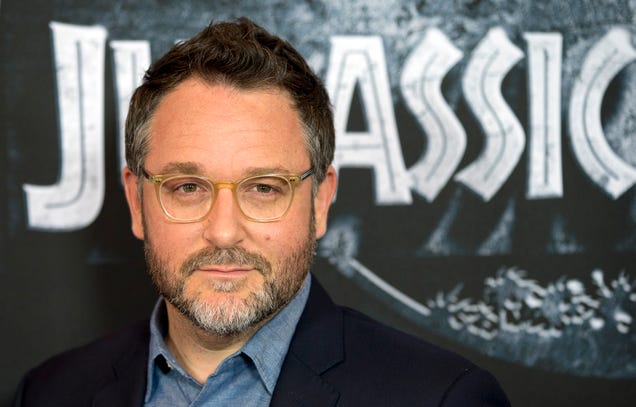 Source: iO9