Weird World Write-Up – 9/1/15
Ghost Hunters Capture Chair Moving On Its Own
Terry Johnson believes this weird footage is clear evidence that spirits from the afterlife are haunting the property.  The ghost hunter set-up cameras after the resident told him he suspected he was sharing his home with some uninvited ghostly guests. And within an hour of setting-up his specialist equipment, Terry recorded footage of a chair moving entirely on its own.
The 54-year-old said: "We were just gobsmacked when we saw it. We have never had anything like that before and we haven't stopped talking about it since. It's the most compelling evidence we have got up to now on an investigation.
Source: Chronicle Live
Hitler 'created' an ATOM BOMB that could be carried on a FLYING SAUCER
According to a German TV documentary, the research was so advanced that Russian prisoners of war were sacrificed to test the bomb's efficiency.  The program, which aired on the ZDF channel, quotes sealed records from Russia and the US which suggest that frenzied research brought the Third Reich within inches of producing the bomb.
It quotes Nazi scientists' interrogation reports, eyewitness accounts and records left behind by researchers.
Source: Express
Teacher Spots 'Mothman' in Singapore
Fergus Waffles says that he was walking his dog in the Istana Woodneuk area when he spotted the alleged creature. "I was walking in the woods with my dog near an abandoned house at about 5:50 a.m.," Waffles told Cryptozoology News. "I peered inside the window of the house and saw what appeared to be a winged humanoid hanging from a door frame.My dog saw the creature and remained completely still and silent while staring in its direction," he added. Waffles claims the humanoid was still with just its chest "moving up and down as if it were breathing".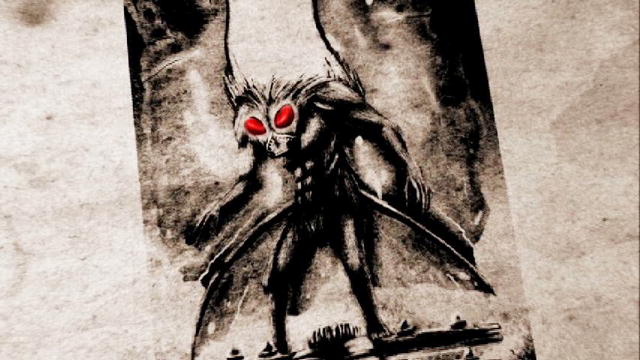 The teacher said the unknown being was about 6 feet tall with an approximated 10-foot wingspan.
 "It was hard to tell because the wings were wrapped around its body, similar to a sleeping bat," he said. "It was black and had webbed wings similar to a bat. It had a human head but slightly more round and it had hair. It was like the Mothman."
Source: Cryptozoology News